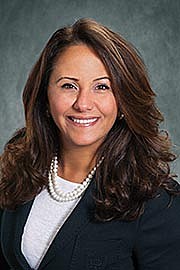 Ayla Yildiz
Sales Associate Brookline/Newton Office
617-566-8379
About Ayla
For over fifteen years, Ayla represented the Financial Industry as an Investment Banker. This included working with financial institutions, negotiating complex instruments and operating on a fast-paced Treasury floor, where seconds count and a single deal could make or break millions. Later, she decided to manage her own stock portfolio which gave her the flexibility to balance her time between work, family, and social life.
She has lived abroad in real estate hotspots such as Dubai and Istanbul and understands the challenges of relocations – local, cross-country, and international. Her personal touch with her clients, along with her desire to deliver a long-lasting client experience has been the key to her success. Her ability to match a family's lifestyle and specific needs with the right property that they can call 'home,' is where she excels.
For Ayla, buying or selling a property is not just a transaction. It is about delivering a total consumer experience, where every small detail is planned out and the client's interests and goals are kept in the forefront.
A Newton resident, Ayla enjoys spinning classes and exploring the beautiful surroundings of the New England, whether it's the snow-filled mountains of Vermont, sandy beaches of the Cape, or the picturesque waterways of Maine. She is highly involved in her daughter's extracurricular activities and cooking is certainly her lifelong passion.